House Renovation Malaysia - Elegant Design at Superb Quality
---
We completed 112 projects since 2006
Free Quotation
House Renovation Contractor & Interior Design in Malaysia
JK Renovate (managed by Houz World) has been in the renovation & interior design industry for more than a decade. We've successfully worked on various general construction projects, as well as many commercial and residential projects in Klang Valley, Malaysia.
No project is too small or too big for us. Our renovation contractor takes pride in their work, and they focus on delivering seamless project management and amazing outcomes, regardless of the complexity and size of the project.
Our construction capabilities range from minor home improvements to renovation projects, including private home maintenance projects and construction of small buildings. We have the experience, resources, and equipment to make your construction concept a reality in Klang Valley, Malaysia.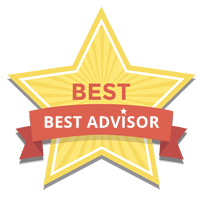 Best Renovation Contractor in Kuala Lumpur
---
Quick Fact About Us
We completed 112 projects since 2006
Last 2 years, we completed 12 kitchen, 6 bathroom/toilet and 5 major renovation projects.
Specliaze in condominium & landed house remodelling
Offer Free 30 days Workmanship Warranty
Fast follow up services within 7 days
Our head of constructor accumulated more than 19 years of experience
Our company start from 4 people increase to 15 people now
Free quotation & consultation
---
We work on various projects in the construction industry—and when we take on a project, we bring it from start to finish. JK Renovate executes construction and renovation services in Malaysia consistently and responsibly, in a timely manner.
Here's what you can expect:
A seamless project management service.
A strong working relationship among all trade specialists
Experienced and skilled craftsmen team
Consistent communication among tradesmen and exceptional customer service.
All tradesmen—carpenters, plumbers, tilers, electricians, decorators, and plasterers—working together as a team
Kitchen Renovation & Extension Service
A kitchen design project can be complex and tricky due to the many functional factors tied to its configuration. We develop a plan for your kitchen layout and work on its construction until it's completed. We will recommend practical and efficient kitchen layouts, based on your requirements and ideas, to renovate existing spaces.
We construct functional and attractive kitchen designs. And, based on a client's functional needs for different areas within the kitchen (cooking, eating, socializing), we choose the best textures, materials, and colors to meet those needs. The kitchen has evolved from the classic 'work triangle' to an ideal space for friends and family to gather and share memorable moments. Learn more about kitchen renovation.
Bedroom Renovation Service
With our bedroom remodelling service, you can bring your bedroom to life—go from ordinary to inspirational. You can choose any design you'd like for your bedroom. We rethink internal spaces to come up with a proper plan that's efficient and coherent.
Depending on the available space, we design spacious bedrooms that can later be decorated into a haven of tranquillity. We work with your ideas to come up with plans that give you your dream bedroom. We can also incorporate large windows to bring in as much natural light as possible.
Bathroom & Toilet Renovation Service
Whether yours is a small or spacious bathroom, we will ensure it has all the amenities you need, such as toilets, showers, or tub and shower cubicles, as deemed necessary. We have unique designs for small bathrooms, to produce creative solutions for an inspiring and luxurious bathroom that feels spacious.
With the right materials, textures, and colors, we can modify bathrooms to include toilet spaces with an accentuated, beautiful look. Your personal space can feature a distinct design style with bold patterns and textures for added visual interest. Learn more about toilet renovation and bathroom renovation.
Car Porch Extension Service
Our car porch extension service can enable you to enlarge your car porch to meet your needs. Whether you've bought a new car or just want your car porch extended, we have what it takes to construct the car porch of your dreams.
Electrical Wiring
Our electrical wiring services are certified and meet local, state and national laws and regulations governing installation or rewiring services. We offer this service when constructing new homes or working on a renovation project to ensure that the given room is functional and up to code after we're done with construction.
Plaster Ceiling
Ceiling plastering is also a great way to renovate homes and improve value. We plaster ceilings to a fine finish and paint them in your desired color to give your room or entire home a completely new look.
Floor Tiling
Flooring comes in various materials, textures, and patterns. We can install new floors, or remove older, existing flooring to replace it with a more updated, desirable type of floor. Changing your flooring is also an excellent way to upgrade your home and improve its value.
Before embarking on a renovation project, first we assess your site to understand your requirements. We assess your property's over all condition and provide practical recommendations on the best plan for renovating your chosen space.
Other related searches:
Renovation services malaysia, house renovation contractor malaysia, renovation company malaysia, home renovation contractor malaysia, contractor renovation, home renovation malaysia.
With the survey or assessment results, we offer a free quotation to help you create a budget. We also provide in detail the range of work and time constraints involved in the project. Our company is compliant with Malaysia regulations to ensure that your project in Malaysia meets all local, state and national regulations.
Experience
---
We have extensive experience working in the local construction industry in Malaysia, making us an ideal company for your projects. We have well-trained and experienced contractor who are passionate about their work. Moreover, we've invested in state-of-the-art equipment and tools required to work on construction projects.
Wide Range of Service
---
Moreover, we have a diverse portfolio of similar projects we've completed over the years. Our company is also licensed and certified as a construction company in Malaysia. We're reliable, trustworthy, committed, and we value our customers. With every project, we ensure each client is satisfied with the service offered.
Let Us Help You Now!
Whether you want to build your dream home, renovate your entire space, or simply give your kitchen or bathroom a new look, make JK Renovate your company of choice.
Contact us to find out more information about our contruction services in Malaysia.